Innovations to Further Propel Your Business
Wal-Mart is opening its stores to multiple prepaid card reload networks — giving its customers the ability to put cash into cards backed by Green Dot, InComm's Vanilla Reload Network and First Data's Money Network.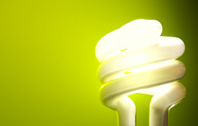 At the same time, the retail giant is simplifying the way prepaid card users load money onto those prepaid cards by allowing customers to hand over cash at the register rather than just at specialized areas of the store called Wal-Mart Money Centers.
Wal-Mart can now put money into cards such as the Russell Simmons' Rush Card and InComm's MyVanilla prepaid card.
"I think (Wal-Mart) is looking to make money everywhere they can," says Brian Riley, a senior research director in the retail banking and cards practice at CEB Towergroup. "They definitely want to make money on financial services and they will turn on any faucet they have to," to do that.
Wal-Mart has traditionally been a low-cost provider of prepaid cards.
In the past, it's toyed with prepaid concepts such as being a provider of American Express' low-cost BlueBird card. The card was sold at 180 Wal-Mart stores on the West coast beginning last fall. In July, it scuttled the program because of poor sales.
No doubt, Wal-Mart is leaving room to still be the lowest cost provider at its own stores.
Its own Wal-Mart money card has a reload fee of $3. The fee the store chain will charge customers that place cash on other cards will be $3.74 or less, according to a Wal-Mart spokeswoman.
She said she could not provide an explanation for the difference in price.
"It will be interesting to see how they position the at-the-register reload against the $3 reloads Wal-Mart already offers," says Ben Jackson, a senior analyst at Mercator Advisory Group. "It may be a matter of paying for convenience and luring in new customers. As far as I know, that $3 reload fee only applies to Wal-Mart money cards, so this opens up the potential customer pool."
He says that he suspects the difference in price is related to any third-party costs Wal-Mart must pay in order to handle the additional reload networks.