Looking to Build Your Own Prepaid Card Program?
FREE WEBINAR SERIES TO HELP AVOID MOST COMMON MISTAKES
Prepaid debit cards are the fastest growing, noncash payments in America, according to a recent Federal Reserve study. As more and more consumers are adopting this product financial institutions and retailers alike are looking to capitalize on this opportunity by building their own, private branded prepaid debit card program. But what does it take to be successful in this business? A new webinar series hosted by highly recognized industry experts can help you to navigate the pathway to success. In a series of three, brief 30 minute free webinars, you can learn …
1. The Roles & Responsibilities Of The Prepaid Program Participants
Learn about the distinct roles and responsibilities of Issuing Banks, Program Managers, Processors and Distributors. This session will define each participant's role, discuss the areas where these roles overlap and which roles and responsibilities can and cannot be assigned contractually. It is critically important that everyone involved in the value chain clearly understand "who does what" and "who is responsible for what". Real world examples of successful programs from around the world will also highlight how these roles can be creatively adapted to achieve a variety of goals. Program is ideal for Potential BIN Sponsors, New Program Managers, New Distributors.
Friday June 27, 2014 – 2:00 pm ET / 1:00 pm CT / 11:00 am PT
2. Revenue Modeling Tools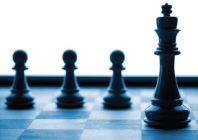 This program will show you how to develop a detailed, five year pro forma for the overall program, the Program Manager and the Issuer. You'll learn how to utilize standard or customized attrition tables, revenue projections and profitability estimates based on core usage data and real world expenses. See key metrics in clear and easy to understand graphs. This program will benefit BIN Sponsors, New & Existing Program Managers, New & Existing Distributors.
Learn about the latest tools to model new and existing prepaid programs of all types:
General Purpose Reloadable (GPR)
Gift Cards
Travel Cards
Payroll Cards
Virtual Accounts (Mobile Payments)
Government – Direct Deposit
Incentive / Rebate Cards
Friday July 11, 2014 – 2:00 pm ET / 1:00 pm CT / 11:00 am PT
3. Retail Merchandising Strategies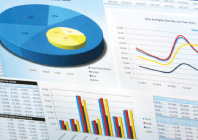 This Webinar will focus on about the latest strategies the best ways to promote and sell prepaid cards in various retail environments. We will discuss private label strategies, single brand vs. multi brand strategies, self-serve vs. assisted selling models and the benefits of merchandising assortments in retailing prepaid products. The program will also discuss the pros and cons of offering prepaid card in secure packages vs. in loose card or soft package formats. Ideal content that will benefit BIN Sponsors, New & Existing Program Managers, New & Existing Distributors.
Friday July 25, 2014 – 2:00 pm ET / 1:00 pm CT / 11:00 am PT
Contact us to discuss how we might create a unique plan for your business.