A full range of consulting and management services to put you on the right path.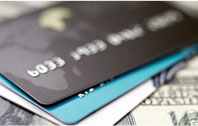 Through our extensive background in the prepaid industry, iPrepaid's primary goal is to help you formulate and establish your own prepaid card program. We want to ensure that you have the correct tools, direction, knowledge base and resources to successfully complete your journey with ease … from start to finish.
iPrepaid is positioned to guide you along the path through the labyrinth of developing a successful prepaid program.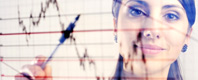 iPrepaid consultants have over a decade of experience developing, delivering and marketing products that serve underbanked consumers. Our expertise in this segment, proven-track records of launching successful card programs and cross-segment credentials enable us to provide you with the knowledge and tools you'll need along every step of the trek from product development to implementation.

The iPrepaid team is expert in developing customer-driven, customized prepaid products that will bolster your brand, increase your sales, usage and retention, while maximizing profitability. Our approach is to work with you to formulate a product plan that fits your needs, not to necessarily fit your product to an existing program.

From strategic planning through to actual consumer launch, iPrepaid is positioned to guide you through the tangle of developing a successful prepaid program. We will prepare you to operate your prepaid program, and stand on your own – above the crowd.
As thought leaders in the prepaid segment, iPrepaid consultants are prepared to help you advance your prepaid product beyond consumer launch. Always at the forefront of industry trends, the team can provide insight and ideas to help you take advantage of new opportunities in technology and marketing, as well as meet shifting regulations.
Contact us to discuss how we might create a unique plan for your business.